During this time of widespread disruption Scientech is offering Live Online Courses and Seminars for every learner. You have a great opportunity to obtain industrial know-how from a leading company. Avail this opportunity wherever you are whilekeeping your work commitments.
Read More
SKU - is a personalized online learning portal for Secondary School and Engineering students. It is a repository of interactive learning resources rich with multimedia and graphics with animations, simulations and high quality images. SKU helps to learn complex concepts with animation based explanation.
Read More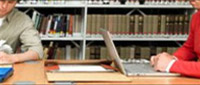 Simtel - "Interactive Technology Learning Platform" has been made to strengthen students technical knowledge and develop a deep understanding of technology. Its two dimensional and three dimensional (2D and 3D) graphical approach will help learner to grasp subjects in a very short period of time with great clarity. Simtel modules focus on fundamental to latest topics specifically designed for students, teachers, and training institutes.
Read More
Scientech product tutorial purpose is to show how its products can be operated and used in a simplified way. Scientech want to bring its products to life through an unprecedented, interactive tutorial experience for there users.
Interactive tutorials use multiple media to allow user to interact with the product content that they are learning and using for their requirement. Interactive tutorial components may include activities such as detailed theory, step by step procedure with graphics and reference results.
Read More
Copyright © 2020 Scientech Technologies Pvt Ltd. All Rights Reserved.